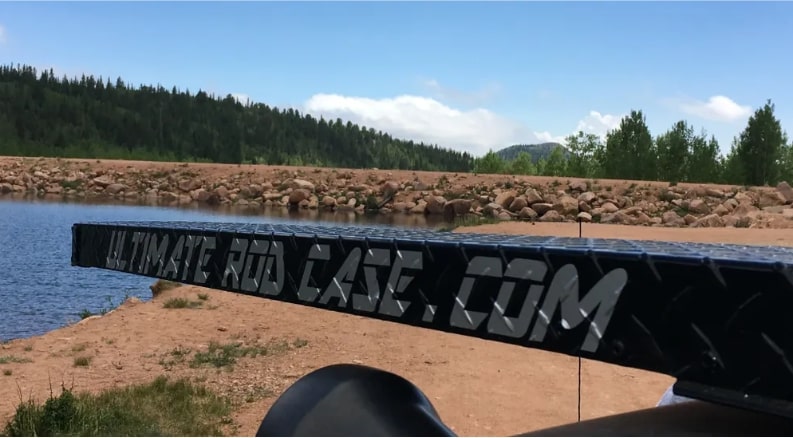 Spin Rod Carrier By Ultimate Rod Case: Vehicle-Mounted Rod Carrier
The innovating team at Ultimate Rod Case have designed the very first vehicle-mounted rod carrier built to accommodate spin fishing rods! Having developed the market's toughest, most durable fly rod carriers, now you can protect your spin fishing gear in the same durable, stylish housing with an extra-large reel box for spin fishing equipment. Instead of packing rods in flimsy fabric cases and assembling, rigging and weighting your line on the boat or shoreline, stash the whole rod ready-to-fish in the rod carrier. Its seamless sleeve design means eyelets, hooks, weights and indicators won't get snagged. Its robust, reinforced aluminium construction can withstand harsh weather, hot sun and low-hanging tree branches. Save time, protect your gear and save money on broken equipment or damage to your vehicle's interior from hooks and water damage -- now for spin fishermen and women, too, from Ultimate Rod Case!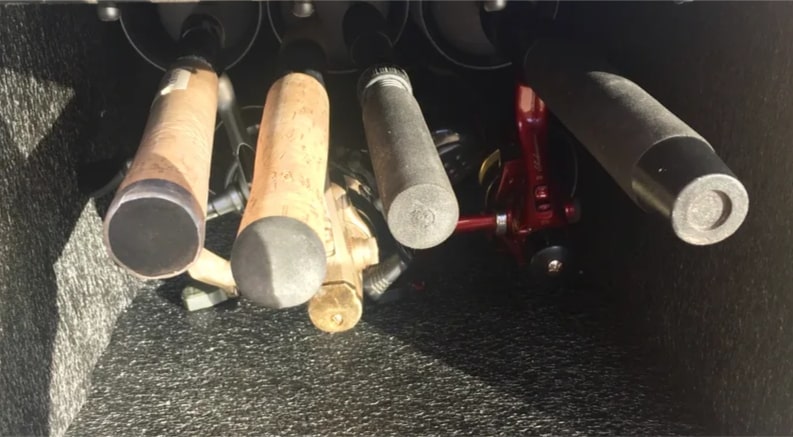 Product Specifications
16-Gauge Aluminium Construction
4 Rod Capacity
8' Maximum Rod Length
Extra-Long Reel Box For Spin, Rods
Industry-Best 18-Month Limited Warranty
About The Ultimate Rod Case Co.
Family-owned and angler-operated, the Ultimate Rod Case company was founded to solve a problem every angler deals with: the frustrating process of transporting your gear to and from the fishing hole. After all, trying to transport your rod already rigged and assembled can be a hassle -- risking damage to your vehicle or even the rod itself. On the other hand, assembling and rigging at the water's edge wastes precious time you could spend fighting the catch of the day. With the Ultimate Rod Case, you can transport virtually any rod so it's ready to fish the moment you arrive. Bring up to 8 rods so friends can catch a ride, or have multiple set-ups ready for all the scenarios you might encounter.
The Ultimate Rod Case is stylishly overbuilt to provide extreme protection from the elements for your rods. Not even hail, tree branches or other debris will harm your gear. Ask about custom finishes like diamond-plate steel, custom paint jobs or stylish yet durable powder coating. The Ultimate Rod Case is easy to install and remove, but it's got a look you'll be proud to show off on your vehicle all year round.