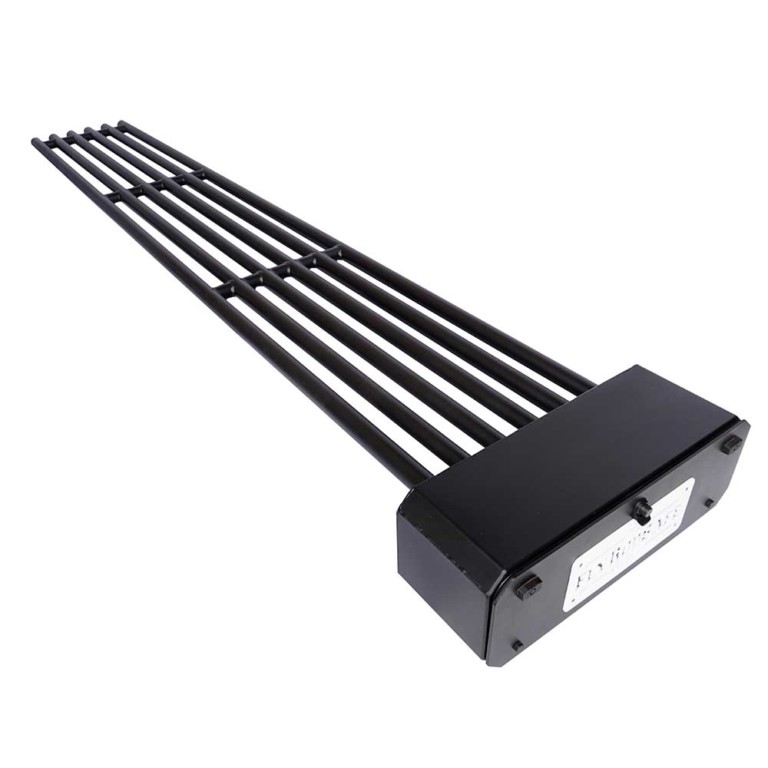 The Fly Rod Safe: Vehicle Mounted Carrier For Fully Assembled Fly Rods
You've invested hundreds (or maybe even thousands) into your fly fishing gear -- why store it in a cheap bag or flimsy plastic carrier? Instead, choose the most premium fly rod carrier on the market: the Fly Rod Safe. The Fly Rod Safe Company was created to help anglers protect and secure their rods, save more time and enjoy their favorite sport even more. The Fly Rod Safe mounts securely to the roof rails on your vehicle, allowing you to store your fly rods without breaking them down before transport. That means you can stash up to six rigged-up rods that are ready to fish. When you arrive at the fishing spot, just grab your reel and start fishing. Stake your claim to the best spot on the river! While everyone else is stuck in the parking lot rigging up, you'll be getting your first strike of the day.
Built from aircraft grade aluminium, premium fabrics and hardwoods, the Fly Rod Safe is simply the finest place to store your fly rods. Those premium materials instead of cheap plastics do a better job at protecting your reels and blocking out the elements. And they look a whole lot better while they're doing it.
The Fly Rod Safe won't rust, features waterproof storage and boasts enough room to hold 10' fly rods and large arbor reels. Ask us about custom colors and logos to adorn your Fly Rod Safe!
Why Choose The Fly Rod Safe?
Where lesser fly rod storage solutions might be made from cheap plastics, PVC, foam and rubber, the Fly Rod Safe is different. On the exterior, aircraft grade aluminium provides outstanding protection from impact damage, scratches and the elements. Inside, a tweed-lined reel housing and mahogany wood guides cradle your fly reel and provide a truly premium look and feel. The Fly Rod Safe is both waterproof and designed to vent excess moisture to keep your rods clean and dry.
Maybe best of all, the Fly Rod Safe is available in your choice of custom colors in a powder-coated or anodized finish. Each Fly Rod Safe is hand built in the USA by a talented team of fabricators and welders. Each one is built for lasting quality so you can enjoy season after season of better, easier fishing than you ever thought possible.
Fly Rod Safe Company Product Lineup
The Fly Rod Safe Company currently offers three different fly rod carriers to bring along two, four or six fly rods. The Uncompahgre is a two-rod storage solution named for perhaps the greatest fly fishing river in Colorado. Regular Price: $1,060.00
When you need space for your fishing buddies or want a wider variety of fly rods in your arsenal, The Legend boasts the same durable, quality construction with space for up to four fly rods. Regular Price: $1,590.00
The ultimate rod carrier for professionals and hobbyists alike is The Big Run. You can store up to six fully assembled fly rods so the whole crew saves time and enjoys more fishing! Regular Price: $2,120.00