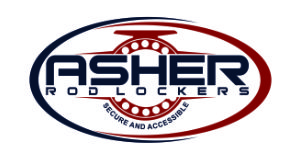 The Asher family has been working in the metal manufacturing industry since 1983. We have worked within the automotive, industrial, and military industries. While we love working with metal, our family also has a passion for the outdoors. We jump on any chance to spend time casting a line into our favorite river in the sunshine. Over the years, we have gained experience with various fly fishing products, but didn't find a vehicle-mounted fly rod carrier that we really liked. Since we knew exactly what we were looking for in a vehicle-mounted rod carrier, and had the metalworking skills and experience, we took to the drawing board and designed our unique vehicle-mounted fly rod carrier. There were some struggles along the way, but over time we were able to design an aerodynamic, secure, and protective fly rod case that is now known as the Asher Rod Locker.
About The Asher Rod Locker Warranty
Asher Rod Lockers are made from high-quality materials and designed to last a lifetime. However we still offer a one-year warranty that protects your investment in the unlikely case of a manufacturer defect. If you experience a failure within one year from the date of purchase, contact our team at Asher Rod Lockers. We will walk you through the process of requesting a repair or replacement.
If you have questions or concerns about our one-year warranty coverage, feel free to reach out by email or give us a call at (661) 367-6235.