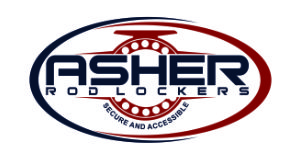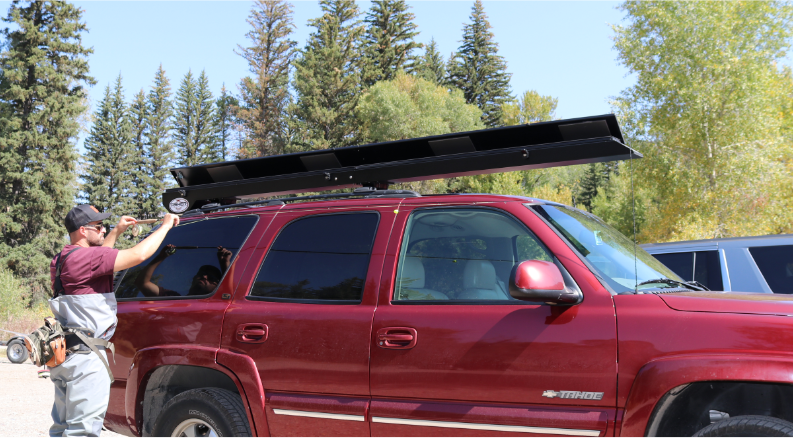 Asher Rod Lockers: Vehicle Mounted Fly Rod Carrier
At Asher Rod Lockers, we have crafted a high-quality product that provides you a simple and secure way to transport your fly rods. When looking for a quality fly rod carrier, it can be overwhelming. There wasn't a fly rod carrier out that met all of our needs; time and time again, we were not satisfied with what we found on the market. So, we took our passion for fly fishing to the next level and designed our own vehicle-mounted fly rod carrier: the Asher Rod Locker.
Why Choose Asher Rod Lockers?
There are many rod boxes on the market, all with similar ambitions to provide solid protection when transporting your fly rods. The Asher Rod Locker does more than offer a protective case. Asher Rod Lockers have a unique two-piece design. The small and long rod box tops fit onto the universal rear section. Unlike competitors, The Asher Rod Locker design gives you the flexibility of multiple length options of your rod locker without the hassle of purchasing a completely new set. Not only that, but the Asher Rod Locker is constructed from .075" aluminum with the use of TIG-welding, resulting in a high-quality metal product that not only looks sharp but is easy to assemble, install, and transport. The Asher Rod Locker is available in various colors, allowing you an extra flair as you head out to the water. If you are looking for an eye-catching rod box, look no further than the Asher Rod Locker.
The Asher Rod Lockers are designed to protect your gear through your toughest of adventures. The Rod Boxes feature a light, aerodynamic design; you won't even notice it is on your vehicle while driving. Inside, it has a padded reel cavity with a weather strip-lined lid and special internal drainage so your gear can dry on the way home. Each Rod Box comes with an outside lock and a provided set of keys. The Asher Rod Locker will protect your fly rods from damage and potential theft. We designed a rod box to be the only vehicle-mounted fly rod carrier you will ever need.
Asher Rod Lockers Product Lineup
The Asher Rod Locker is available in two sizes, the Short Box and the Long Box.
The Short Box has a 66" internal length and weighs 22 lb, making it perfect for smaller vehicles and shorter fly rods. The Long Box has an internal length of 120" and is slightly heavier at 35 lb. Each Rod Locker can hold four rods that nest perfectly in the fully padded reel cavity. Your fly rods are protected from theft and the elements by key lock latches, weather stripping around the lid of the Rod Box, as well as proper interior drainage for wet gear.
We look forward to adding a Medium Box in the near future! Check frequently and sign up for our newsletter for updates!