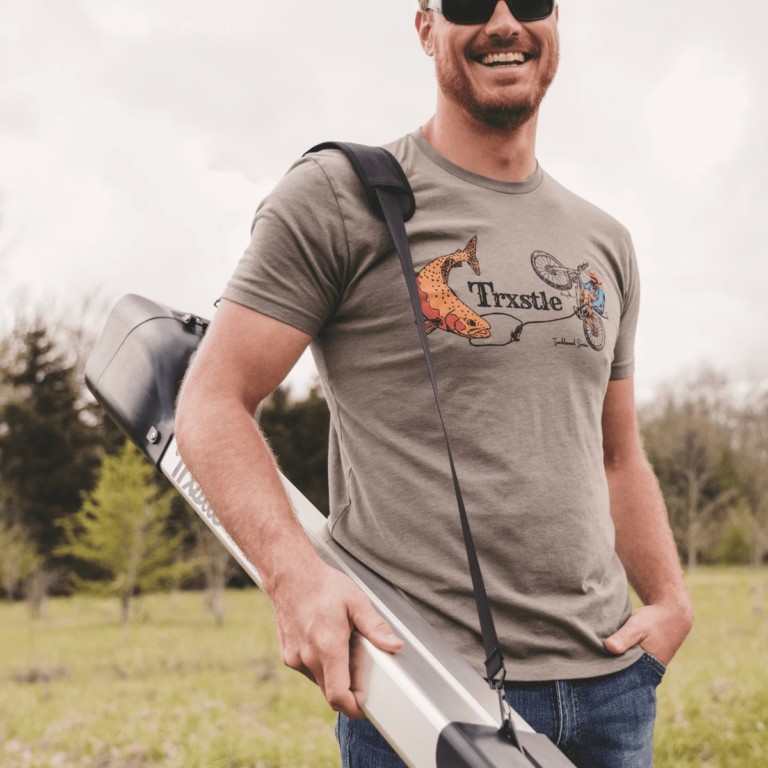 The CRC System: A Portable Vehicle-Mounted Fly Rod Carrier from Trxstle
There's a special kind of frustration that comes from having to assemble your fly rod while watching another angler grab the spot you wanted to fish. To solve this problem, Trxstle is proud to present the Convertible Rod Carry (CRC) system! This telescopic rooftop-mounted fly rod carrier is designed specifically for anglers who want to make sure that their rods stay safe, protected, and assembled on the journey to and from the water.
Even when disassembled, fly rods can suffer damage if they're kept in the back of a vehicle. As a holder designed specifically for assembled fly rods, the CRC system makes sure that your fly rod stays safe and free from damage. The soft-wall rod liners and reel padding cushion your gear and keep the rod eyelets from stress and scratches.
Of course, the benefits of bringing fully-assembled rods along with you go beyond just the protection of your valuable gear. Putting everything together once you're at your destination means taking valuable time that you could be spending on the water. The CRC system gets rid of all the fuss. It's easy to install, thanks to its versatile mounting locations and a locking quick-clamp design that can clamp to round, square, and aero-style crossbars. What's more, the hatch clearance means that the CRC system is suitable for a wide variety of automotive roof racks. And, since it can carry two fully-rigged fly rods, you can bring a friend along to share in the adventure!
Why Choose Trxstle?
Trxstle is a company that truly appreciates the outdoor lifestyle. From fly fishing to mountain biking, they simply can't get enough of the outdoors. This means that they're dedicated to making every adventure that much better. Fortunately, the founders are also experienced mechanical engineers, which means they're experts at finding innovative solutions to problems. The CRC system is just one example of this.
What about the name? It's pronounced "trestle." Trestle bridges help trains get to their destinations in spite of obstacles like ravines, rivers, and canyons. In a similar way, Trxstle makes tools that help you get out there and enjoy the adventure without all the fuss!